ActiMeat provides finely-minced meat which is produced using an exclusive cooking process which does not employ any additives.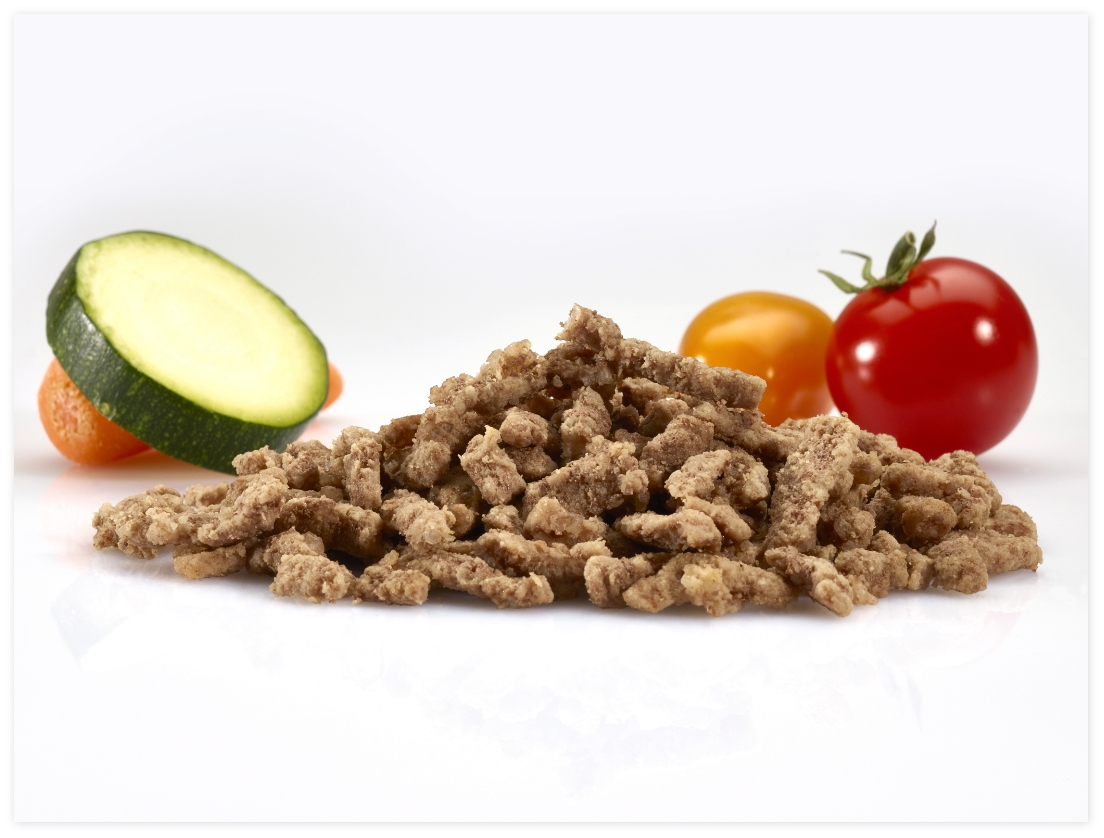 THE CHARACTERISTICS OF THE

COOKED RANGE
DEFINITION
These are ready-to-use meats, IQF, finely minced into 5mm to 20mm pieces, which stand out due their subtle roasted taste, their mouth-watering colour, and a taste which is characteristic of cooked meat.
COMPOSITION
100% meat, and allergen-free, our finely-minced meat can also contain several types of meat in a single piece.
ADVANTAGE
The gravy produced during the cooking process is naturally re-absorbed during cooling and provides an authentic flavour.
A product which is perfect given your line of business, because of its flavour and its appearance
ideal for use in your
culinary preparations
OUR UNDERTAKINGS AS REGARDS OUR

COOKED RANGE
Incomparable soft texture, which remains unchanged by controlled and monitored food manufacturing processes.
An ingredient which improves the appearance and the perceived value of finished products.
The management of ingredients is simplified in terms of traceability. Easy incorporation into end products, which ensures a great appearance.
ARE YOU INTERESTED BY
THIS RANGE?