ActiMeat provides a 100% hallal product offering. Conscientiousness, rigour and traceability, a requirement for quality products.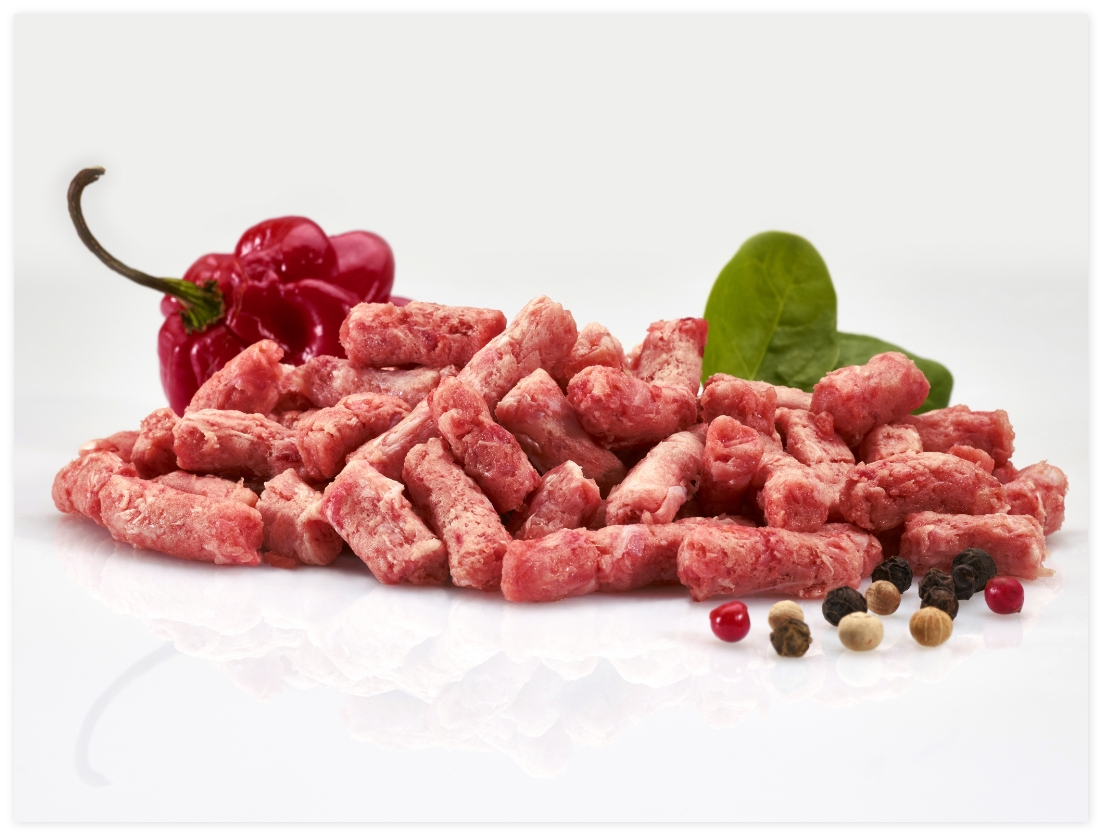 the characteristics of the

hallal range
DEFINITION
These are ready-to-use meats, IQF, finely minced into 5mm to 20mm pieces, which meet the criteria laid down by Islamic law, namely the origin of the animals in question, how they were slaughtered and the way in which they were treated.
COMPOSITION
100% allergen-free meat.
QUALITY
Bacteriological, physical-chemical and DNA tests which have the effect of clearing each batch, within the framework of the FSSC 22000 Food Safety System, and certification by a religious body.
You must have hallal products in your ranges
Ideal for use in your
culinary preparations
OUR UNDERTAKINGS AS REGARDS OUR
HALLAL RANGE
Our hallal products are certified in the presence of a hallal inspector who is empowered by L'Association Rituelle de la Grande Mosquée de Lyon (the body authorised by the Lyon Mosque).
A combination of raw materials in terms of origins, of cuts of meat, from an accredited supply chain.
The weights of primary packs are determined in accordance with client requirements as regards each manufacturing batch, in order to reduce risks and to facilitate the process.
ARE YOU INTERESTED BY
THIS RANGE?