ActiMeat has developed a meat with an enhanced flavour to suit requirements precisely.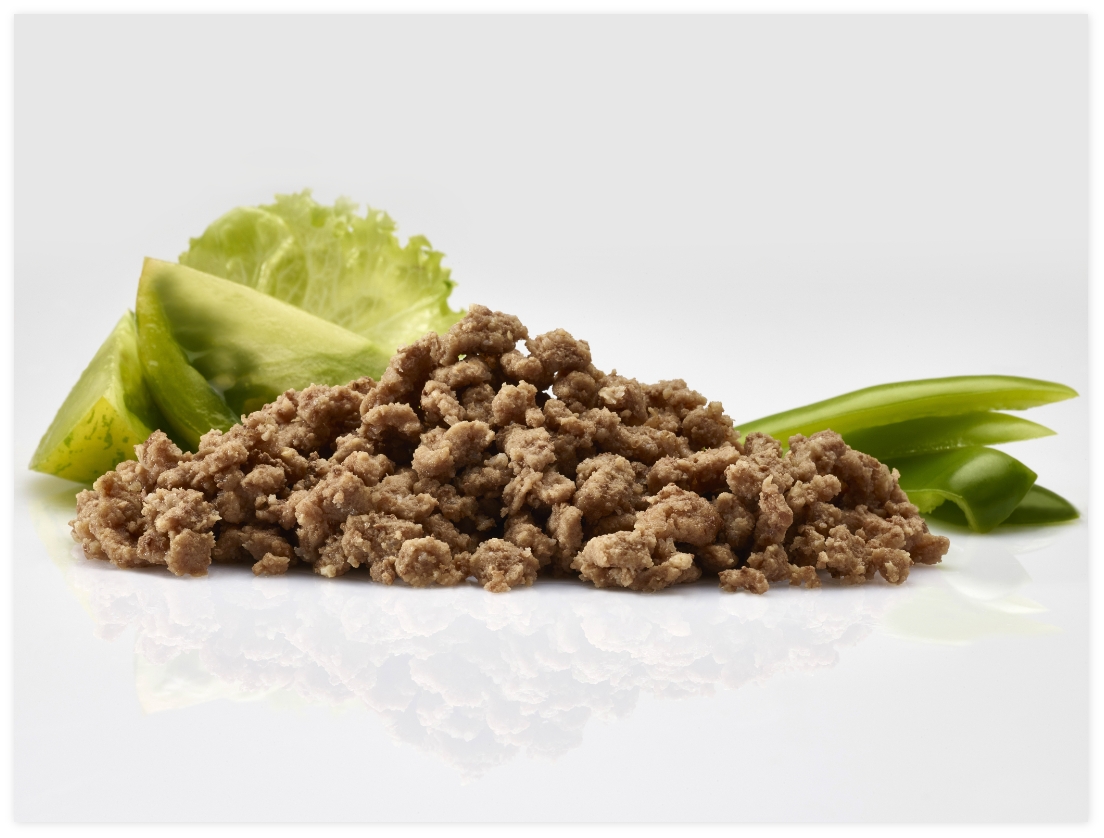 THE CHARACTERISTICS OF THE

SALTED RANGE
DEFINITION
Ready-to-use meat products, IQF, mince size 5mm to 20mm, incorporating sodium added without the use of intensive mixing.
FOOD SAFETY
Products already cooked through and stabilised through the addition of sodium.
USE
The products are resistant during use, and muscle fibre is preserved by means of an appropriate process and an appropriate mince size.
Delicate roast flavour, and enhanced tenderness
ideal for use in your
your culinary preparations

OUR UNDERTAKINGS AS REGARDS OUR

SALTED RANGE
The salt-incorporation process is carried out without any intensive mixing being done and without water being added to the preparation, thus ensuring roast-flavoured quality meat.
Seasoning controlled, not overdone, meets your criteria.
Ingredients which provide great flexibility and simplify use of them as regards a specific amount.
ARE YOU INTERESTED BY
THIS RANGE?