ActiMeat is helping you to meet the ever-greater demand from consumers for veggie products,with our 100% vegan range. With these products, make your recipes vegan-friendly, by providing high quality, flavour and eating enjoyment.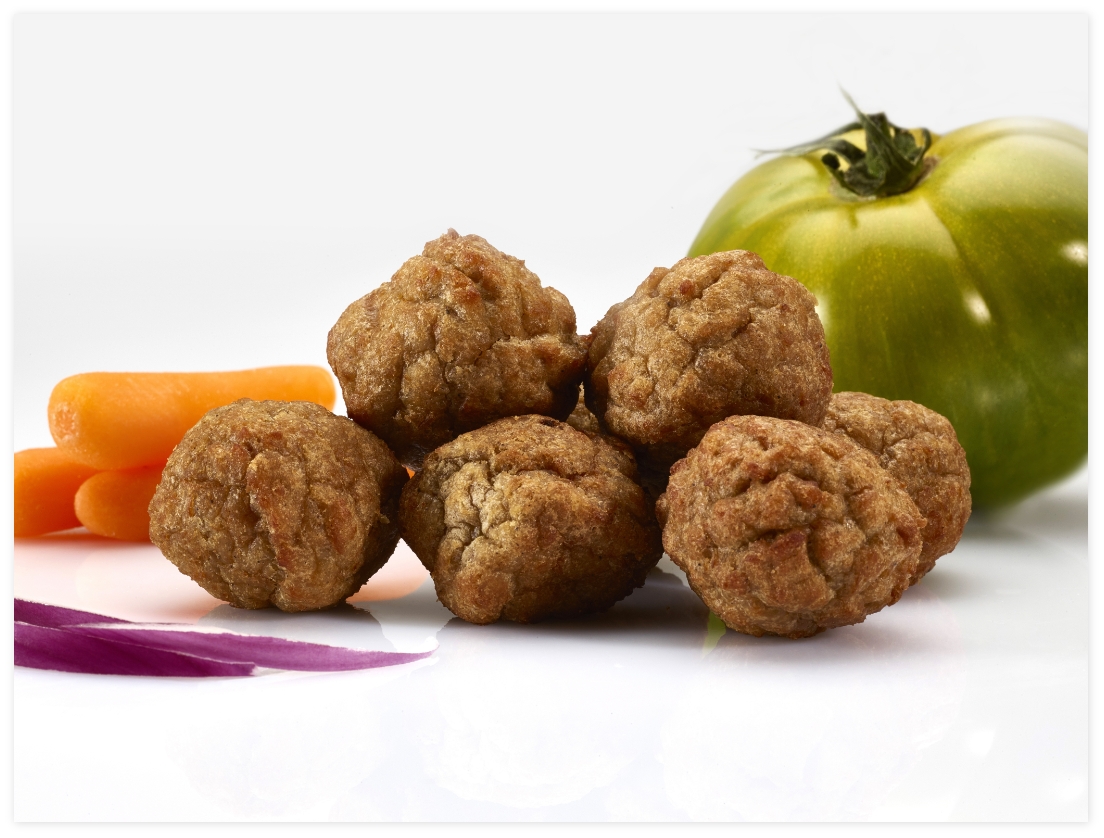 THE CHARACTERISTICS OF THE

veggie RANGE
DEFINITION
Preparations made from vegetable protein, which are standardised, cooked and IQF deep-frozen.
COMPOSITION
High in protein, each product is guaranteed to be allergen-free, gluten-free and GM-free. Nothing but goodness!
USE
Easy to incorporate into dishes, our ingredients do not fall apart during preparation, unlike the majority of veggie ingredients made from soya.
Our solutions help you to gain market share in a market which is experiencing high growth
Ideal for use in your
culinary preparations.
OUR UNDERTAKINGS AS REGARDS OUR

VEGGIE RANGE
Extend the scope of the products we develop for vegetarians, moderate vegans, vegans who do not use any animal products at all, and flexitarians, and thus be on-trend as regards the move towards consumers eating less and less meat, and even none at all.
The resulting products combine melt-in-your-mouthiness, flavour and a great appearance.
Our products are seasoned, but they not overseasoned, so that consumers can enjoy discovering veggie products.
ARE YOU INTERESTED BY
THIS RANGE?