ActiMeat undertakes to supply you with quality meats, while at the same time ensuring animal welfare. Our Welfare Range enables us to meet these objectives.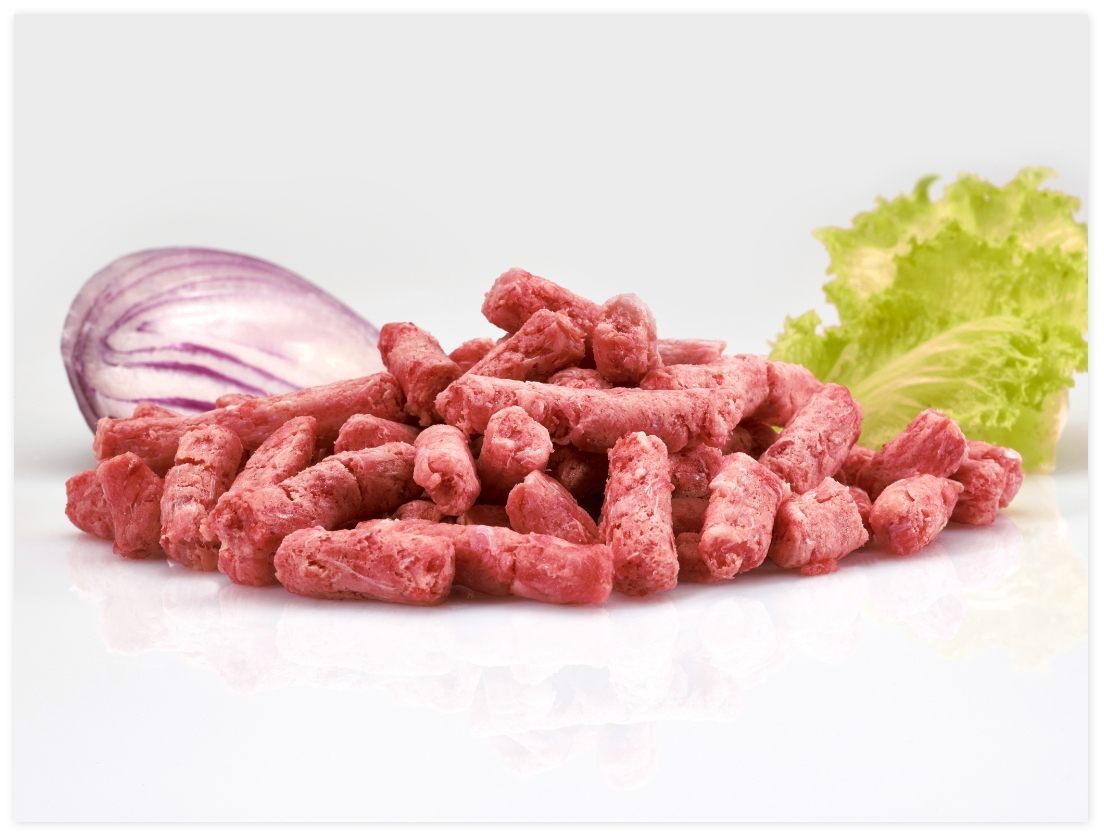 THE CHARACTERISTICS OF THE

WELFARE RANGE
DEFINITION
These are ready-to-use meats, IQF, minced to sizes of between 5mm and 20mm.
COMPOSITION
100% animal meat. The animals are slaughtered in a humane fashion. Supply chain traceability on a certified farm.
SELECTION OF RAW MATERIALS
A combination of raw materials in terms of origins and of cuts of meat. Allergen-free.
A differentiating product offering: unbeatable quality and one more step towards animal welfare
ideal for use in your
culinary preparations
OUR UNDERTAKINGS AS REGARDS OUR
WELFARE RANGE
A HIGH-QUALITY SUPPLY CHAIN WHICH MEETS A SEPARATE LIST OF SPECIFICATIONS
THE ORGANOLEPTIC AND SENSORIAL PROPERTIES OF THE MEAT
tenderness, juiciness, flavour and colour.
as regards livestock farming strengthened.
Feeding of animals monitored.
Five-star stabling of animals.
of animals which is optimal.
during travel and transportation.
Living conditions of animals recorded on an animal-by-animal basis.
ARE YOU INTERESTED BY
THIS RANGE?