ActiMeat develops new finely-minced meat products with flavours created by means of its culinary expertise. Flavoured with vegetables, using a boundless array of recipes, they constitute the vital ingredients of pizzas, of sandwiches, but also of shepherd's pies (hachis Parmentiers), Bolognese sauces, ready meals and savoury pies and tarts.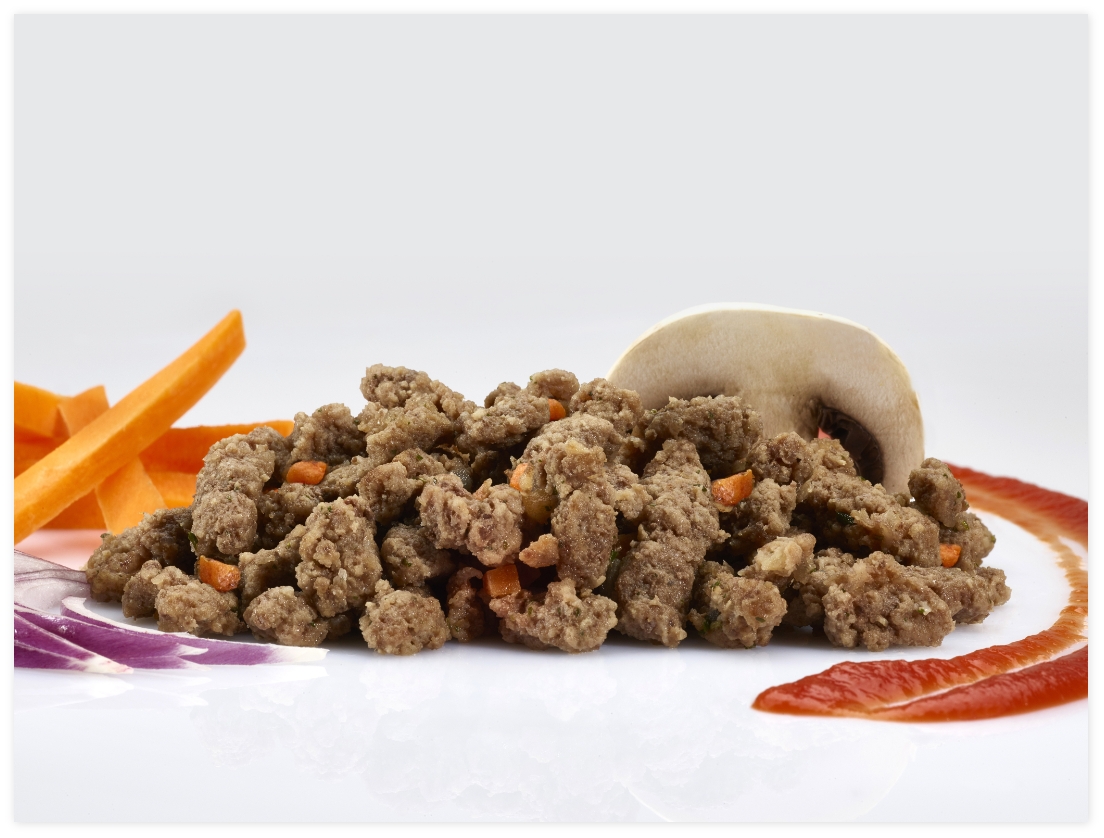 THE CHARACTERISTICS OF THE
DEVELOPED RANGE
DEFINITION
Ready-to-use meat products, IQF, mince size 5mm to 20mm, incorporating a garnish of vegetables and a flavour and seasoning enhancement, until a comprehensive culinary ingredient is obtained for your industrial recipes.
FOOD SAFETY
Products already cooked through. All batches of raw materials are fully traceable.
EASY TO USE
Controlled mix of raw materials; guaranteed IQF.
COMPOSITION
Recipes created by means of collaborative work on the part of R&D staff (clients' staff and ActiMeat staff). Allergen-free, soy-free, lactose-free and gluten-free.
Vegetables are browned in meat juices, unique taste, many versions of recipes
Ideal for use in your
culinary preparations
OUR UNDERTAKINGS AS REGARDS OUR
DEVELOPED RANGE
Recipes using ingredients which enable you to differentiate your finished product or products.
No longer any need to get amounts right, to mix and to brown all of the ingredients together – we will prepare your recipe for you, on a ready-to-use basis.
A single raw material item to manage in terms of purchasing, of inventory and of traceability, thus simplifying operations and flows.
ARE YOU INTERESTED BY
THIS RANGE?