ActiMeat has developed meat which complies with standards and which is safe. The products provide the flexibility of use of frozen meat which is always available.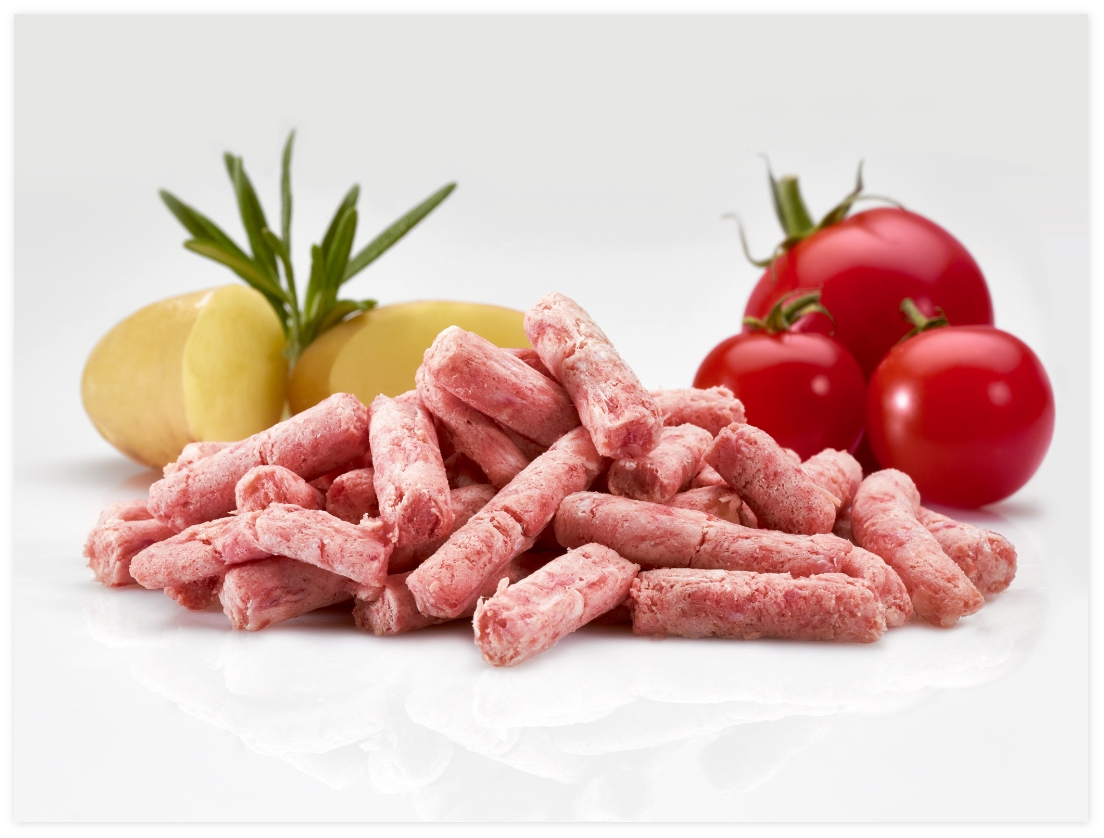 THE CHARACTERISTICS OF THE

UNCOOKED RANGE
DEFINITION
These are ready-to-use meats, IQF, minced into 5mm to 20mm pieces. The formula guarantees the level of quality which was set out beforehand.
COMPOSITION
100% allergen-free meat.
Selection of raw materials
A combination of raw materials in terms of origins, of cuts of meat, from a controlled supply chain.
Value for money as regards raw materials which meet the criteria set out in standards
ideal for use in your
culinary preparations
OUR UNDERTAKINGS AS REGARDS OUR
UNCOOKED RANGE
A firm sale price which is contractually guaranteed, for a scheduled term and for given quantities.
Bacteriological, physical-chemical and DNA tests which have the effect of clearing each batch, within the framework of the FSSC 22000 Food Safety System Certification, which incorporates food safety.
IQF products in fixed-weight bags weighing between 10kg and 20kg, identified on re-usable plastic pallets.
ARE YOU INTERESTED BY
THIS RANGE?