ActiMeat has developed finely-minced meat, ideal for preparing your prepared sauces and dishes. These products can be flavoured in line with the aromatic note required, without being mixed intensively, thus ensuring that an unequalled texture, chewiness and taste is maintained.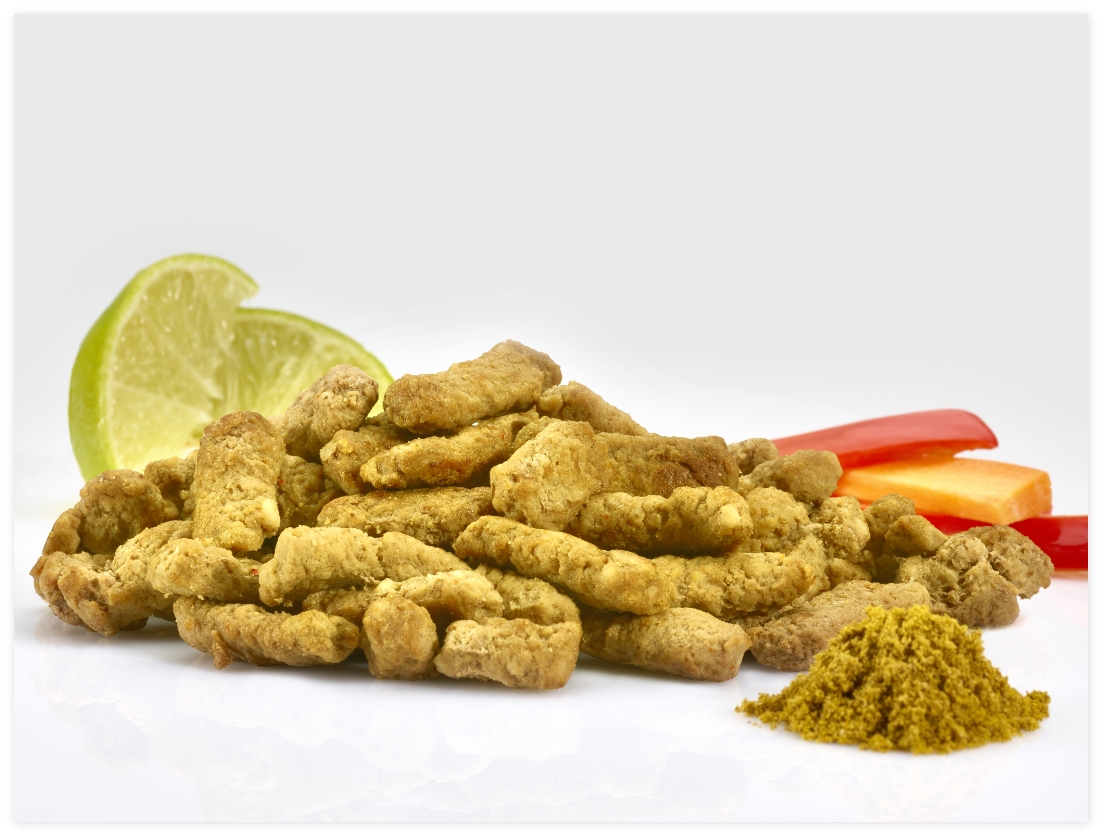 THE CHARACTERISTICS OF THE
FLAVOURED RANGE
DEFINITION
These are ready-to-use meats, IQF, finely minced to sizes of between 5mm and 20mm, flavoured.
FOOD SAFETY
Products already cooked through.
Easy to use
Guaranteed IQF; just the right amount of flavourconferring ingredients added.
COMPOSITION
Allergen-free, lactose-free and soy-free, placing the emphasis on natural flavours and low sodium content.
Achieve a unique taste, making use of the infinite range of possibilities as regards flavourings, for a made to measure recipe
ideal for use in your culinary
CULINARY PREPARATIONS
OUR UNDERTAKINGS AS REGARDS OUR

flavoured range
To create a new scope as regards client product development, without constraints for the latter and without changes having to be made to the client's manufacturing process.
No longer any need to get amounts right, to mix all the ingredients together – we will prepare your recipe for you, on a ready-to-use basis.
The flavour-incorporation process is carried out without any intensive mixing being done and without water being added to the preparation, thus ensuring the quality of roast flavoured meat.
ARE YOU INTERESTED BY
THIS RANGE?