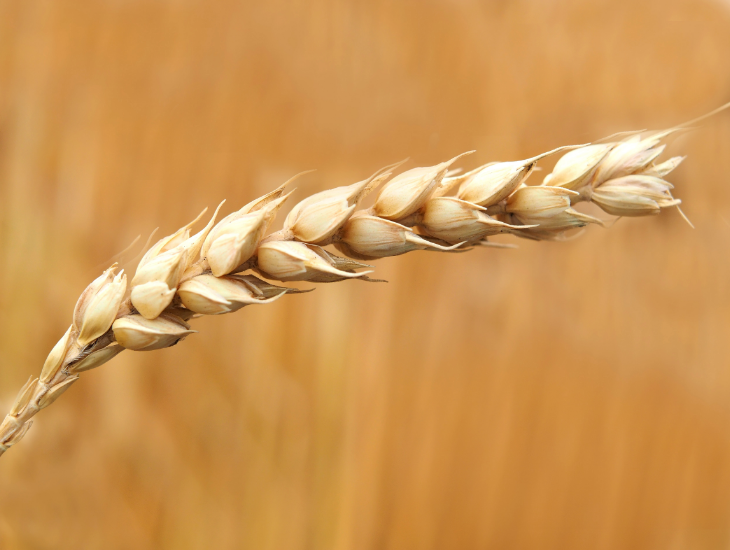 2021 ACTIONS IN REVIEW
OBJECTIVES FOR 2022
COMMITTING TO OUR
EMPLOYEES

27% women
9 nationalities
28% managers
27% AM

91% of employees on
permanent contracts
25% of employees have been with
the company for more than 5 years
9,8% absenteeism

98% of our employees have
undergone training
346 training initiatives
Promoting development

Strong risk prevention
« Safety » investment plan

Setting up a participation day
Creating social links

Develop safety inductions and aim for "zero accidents"
ACTING
RESPONSIBLY AND SUSTAINABLY

6 "Quality" certificates
Iso, Fssc, Vpf, Vbf, Qs, Bio
Both our sites are ISO certified

Secure data management
in compliance with the
 GDPR

98% of volumes delivered
in accordance with
customer specifications

Engage our stakeholders in our approach and maintain customer satisfaction
LIMITING OUR IMPACT ON THE
ENVIRONMENT

Developing dematerialised
management tools Developing
management by video conference

18% of electricity is self-
supplied by solar production
80% of hot water is produced
by refrigeration recovery

Plug-in hybrid fleet since 2020
Reduced consumption of
water and refrigeration gas
(nitrogen)

 87.5 % of our waste is recycled 
Contribution to
methanizer & hydrogen
production projects

Continue our digital transformation and reduce our energy consumption
HELPING THE COMMUNITIES
AROUND US

INTERBEV member
VITAGORA (innovative
cluster) member

CRITT contributor
ARIA SUD – IFRIA member
Industrie 4.0 label (Rising Sud)


ANDRH member
FOOD'IN PROVENCE member

Promote integration and develop our commitment to our territories
Our code of conduct sets clear ethical standards for our company and our business relationships.
Our goal is to improve the minimum social standards for our business partners in different countries.
These minimum standards constitute an essential foundation of ActiMeat's business relationships with its contractual partners.
Our code of conduct is not static, but is constantly being developed and adapted to the legal
and economic conditions to which ActiMeat is subject as an international company.
HUMAN DIGNITY

Human dignity must be respected as a basic precondition for human coexistence.
COMPLIANCE WITH LEGAL PROVISIONS

National and other applicable laws and regulations, as well as ILO and UN conventions, must be respected.
Of all the applicable regulations, it is always the regulation best suited to protection that is paramount. Corruption in any form is prohibited.

PROHIBITION OF CHILD LABOUR

Child labour, as defined in the ILO and UN conventions, the SA8000 international standard or national provisions, is prohibited in the production of goods or provision of services for ActiMeat.
Any violation of this prohibition must be eliminated through documented strategies and
processes. School education must be adequately supported.
Young workers who, according to the definition of the SA8000 international standard, are at least 15 and under 18 years of age, may only be employed outside school hours.
The daily working hours must not in any case exceed 8 hours, nor should the daily hours spent at school, at work and travelling exceed 10 hours. Young workers must not work at night.

PROHIBITION OF FORCED LABOUR AND DISCIPLINARY MEASURES

All forms of forced labour are prohibited. The use of physical punishment, physical or mental coercive behaviour and verbal abuse is prohibited.
WORKING CONDITIONS AND REMUNERATION

Applicable national labour laws must be observed. Wages and other allowances must at least be in line with legal provisions and/or local manufacturing standards. Wages and other allowances must be clearly defined and paid regularly.
The objective is the payment of wages and other allowances covering living expenses, insofar as
legal minimum wages are too low for this.
Deductions for payments in kind are allowed to a limited extent and only in reasonable proportions to the value of the payment in kind.
PROHIBITION OF DISCRIMINATION

Discrimination against employees on the basis of gender or sexual identity, age, religion or belief, racism, ethnic origin, national or social origin or disability is prohibited.
FREEDOM OF ORGANISATION AND ASSEMBLY

The rights of employees to form and join labour organisations and to bargain collectively in accordance with national laws and regulations, as well as ILO conventions, must not be restricted.
Employees must not be discriminated against for adhering to such practices.

HEALTH AND SAFETY AT WORK

Conditions in the workplace must be guaranteed in accordance with health and safety requirements. Conditions in the workplace and operational premises that violate fundamental human rights are prohibited.
Young workers in particular must not be exposed to dangerous, hazardous or unsanitary conditions that threaten their health and development.
Workers must receive regular training on health and safety in the workplace. A management representative should be designated as the Health and Safety Officer. He or she will be responsible for ensuring that health and safety standards in the workplace are met.

ENVIRONMENTAL PROTECTION

The environment must be respected. Resources are to be used in an environmentally friendly and sustainable manner. The use and further development of environmentally friendly technologies should be encouraged.
Environmental and safety provisions relating to waste management and the handling of chemicals or other hazardous materials or substances must be observed. Employees must be trained in handling hazardous agents and substances.

OPERATIONAL IMPLEMENTATION

The implementation and monitoring of the above-mentioned social standards should be carried out through an internal company strategy on social responsibility and a corresponding internal procedure.
An internal system must be put in place to report breaches of these social standards; employees who report in this way must not be disciplined or disadvantaged for doing so.
Business partners agree that the application of social standards can be checked at any time, either by ActiMeat or by a tester or auditor appointed independently of ActiMeat.
Each contractual partner of ActiMeat declares its willingness to implement this social standard in its company, to impose it on its business partners and to ensure its implementation.